Banner Design: 4 Things to Consider Before Vinyl Meets Printer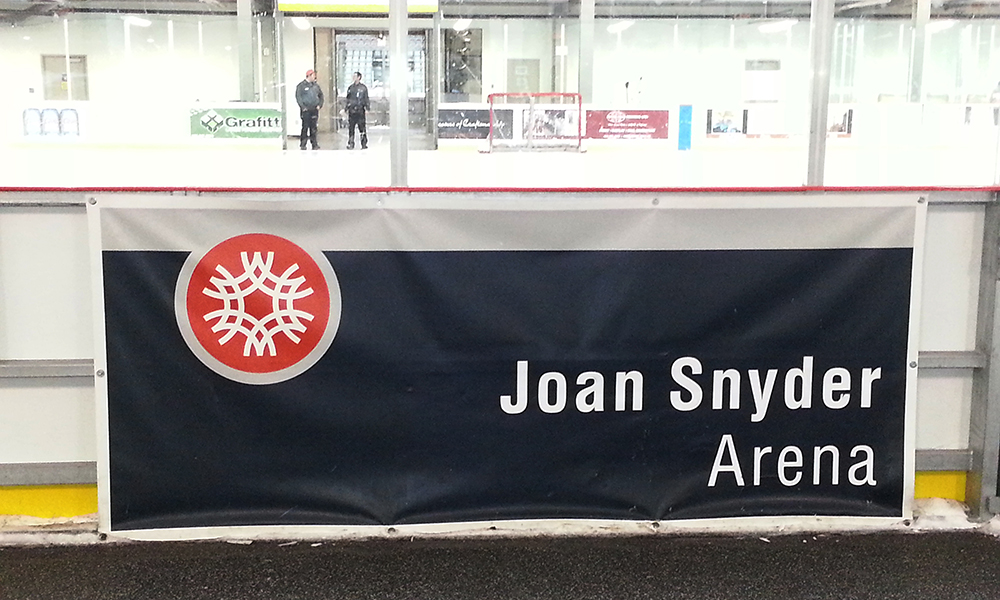 Added on 22 March 2016

By TopMade

0 Comments
Banner signs can be used indoors and outdoors, at a variety of locations, and for a number of different event types. This means that a lot of thought goes into maximizing the impact of your banner for its specific use. For example, the design requirements for an indoor banner at an exhibit, where the audience has time to linger and learn, is very different than an outdoor banner that will be glanced at by passing drivers.
You can find banners used for a number of events, such as:
Promotions and sales
Festivals, concerts, fundraisers and sporting events
Tradeshows and exhibits
Grand openings/public business announcements
As "fence covers," to mask construction sites from view
Some advantages of banner signs include:
Offering novelty. Permanently installed signs, and even sandwich boards, can start to blend into the landscape during daily commutes. Temporary eye-catching banners can help your business keep the attention of potential customers. Banners can also be used in a variety of places other signs can't. For example, your company might sponsor a team and advertise via a banner at a stadium. Or, if you're a non-profit or a public event, you might invest in an overpass sign as a prime opportunity to boost awareness (http://www.calgary.ca/Transportation/Roads/Pages/Traffic/Permits/Advertising-banner-permits.aspx).
Low maintenance and simple to store. Signs can be kept clean with the occasional wipe down with a cloth dampened in warm water. When you're ready to put your banner signs away, simply roll them up tight and stash them in a cool and dry area. Avoid placing anything on top of them, or else creases might form.
When designing your banner, here are a few things to consider:
1. Less is more. It's best to keep text and imagery at a minimum. A focal point, such as a single interesting image or large bright text, can be used to draw the eye. Because your audience, most likely, won't have much time to spend on your sign, you need to impart only crucial information as succinctly as possible. This could be an image of a product, its name, your business logo and a clear call to action. It's about creating interest and presenting a way to find out more, rather than explaining everything upfront.
2. Easy to read. Fonts should be the correct size, which will depend on the viewing distance of the potential audience from the banner, and avoid decorative embellishes. "Slab" fonts, like you would see with transportation signs, are ideal for their clarity. Effective color contrast, and ample space between text and images, can also help words stand out against the background.
3. Mood and message. Tailor design elements based on its purpose. For instance, a banner informing viewers about safety concerns in the area should be more reserved and emphasize comprehension. It may also contain more text or diagrams than other types of banners. In comparison, a banner on an upcoming music festival would be more focused on encouraging excitement through vibrant visuals. Their text may only include the name, dates and website.
4. Environment preparation. Vinyl is a very durable material that can hold up well to the weather and the ink used when printing banners is specially formulated to resist fading due to sunlight. All the same, to get the longest life out of your banner, it is beneficial to install it in an area that limits the amount of direct sunlight and wind. Strong winds, in particular, can cause damage. However, this threat can be largely alleviated by proper mounting techniques that give the sign slight flexibility of movement.
Compared to other sign options, that might require the installation of complicated mounting or electrical systems, banner advertisements seem simple. In fact, ease of production allows for banners to be made quickly and cost-effectively. However, it's the pre-production phase where the nuances of banner design become apparent.
For more information on banner options and design ideas, give us here at Topmade a call. We offer professional input to help you decide what sign is best for you.