Engage Customers Across Channels with QR Codes and Text Message Campaigns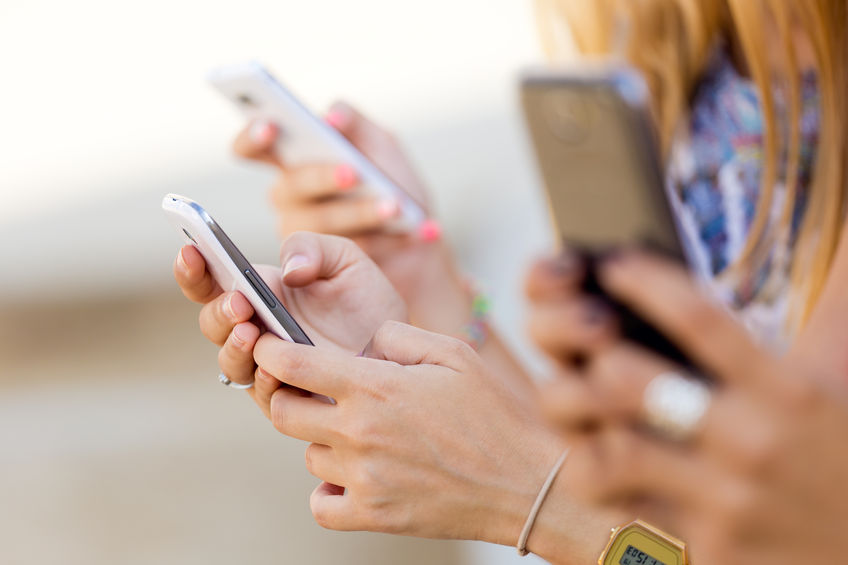 Added on 30 September 2016

By TopMade

1 Comments
Signs, as much as we love 'em, can have a limited amount of space to deliver your message. And if you try to cram it all in, you risk creating an unattractive and illegible sign. So how can you communicate important information, if you can't increase your sign's dimensions?
QR (Quick Response) Codes and Text Message Campaigns.
While you might not be familiar with the terms, we're certain you've seen both before. Have you ever read a sign that asked you to text a specific word to a 5-digit number? For example, "text DRESSPLZ to 12345 to receive a 15% off promo code!" That's a text message marketing campaign.
Need design inspiration on incorporating a text message campaign for your signs? Tatango has 30 excellent advertising examples.
QR codes are like barcodes, but they're more accessible and can store more information. Its basic form is a series of black and white boxes, like the example above, but they can also incorporate different colors and company logos. To access the QR code's information, all you need is:  a smartphone with a camera and the ability to download a free QR code reader app.
If you'd like to learn about the history of QR codes, visit qrcode.com.
Text message and QR code campaigns can include:
Discount offers
Links to surveys, contest entry forms, websites or social media
Product updates
General and contact information
Google map directions
Event reminders and tickets
Loyalty program information
Application downloads
Streaming video or music
You can use QR codes and text message on:
Signs and advertisements
Business cards and brochures
Product packaging and receipts
Bus shelters and benches
Clothing
TV broadcasts
Radio ads (for text message campaigns)
Vehicle wraps
Websites
In short, they're an easy way for businesses, non-profits and organizations to distribute information quickly and conveniently via your smartphone. Because the purpose behind text message campaigns and QR codes is very similar, it's not unusual to see both methods used on the same sign.
Why are QR codes and text message campaign such a helpful marketing tool?
You know it's messaging the customer wants. Mobile ads appear whether someone desires it or not. If your mobile ads are seen as intrusive, then potential customers might form a negative impression of your company. On the other hand, they need to actively opt in with QR codes and text campaigns. So it's natural to assume that, if they signed up, it's because they're already interested in what you have to offer.
A survey by SAP, a multinational software corporation, found that 76% of respondents are "more likely to read a message sooner if it's an SMS/text message than if it's an email."
You can gather important information on your audience. There are plenty of tracking software options you can use with your QR code or text message campaigns. These applications keep an updated subscriber database and can report of statistics like number of coupon downloads and homepage visits. Using your POS system, you can even find out which customers used your coupons. This is helpful if you'd like to create targeted campaigns for frequent customers or unconverted leads.
You can send messages on a schedule or by proximity. Is your clothing shop throwing a lunchtime sale? Let customers, who have subscribed to your campaign, know in advance with a planned text. Or if a customer is browsing in your store, seal the deal by sending a promo code over Wi-Fi.
You can use a print ad to create an engaging multimedia experience. We've talked a lot about sending texts during your campaign, but don't feel limited to characters and emojis. For instance, when someone scans your QR Code, maybe it sends them to a website, shows them a video or plays them a song.
For examples of creative ways companies have used QR codes, check out this article by Scanova.
Now, let's get specific. Here's an example of where a QR code, or a text message campaign, would be a great addition to a sign:
Earlier this month, we listed all the great reasons why you shouldn't underestimate the impact of real estate yard signs. In the past, some real estate signs would have outdoor brochure boxes. While the printouts were protected from the elements, it was not the most convenient system. You'd have to budget for printing and re-stock it as needed. And what if you have too many signs in too many locations to monitor closely?
Modern real estate signs use QR codes or text message campaigns as a method to send MLS listings, contact details, and open house information to interested folks. Sending a short code, or scanning an image, is much easier than typing a frustratingly long url or trying to find specific information from a homepage.
As with any marketing tool, there are few things to consider before jumping in and using a QR code or text message campaign:
Keep messages brief and on topic. Even if someone subscribes to receive your texts, you should respect their privacy and their time. Keep messages to a minimum and make sure they're valuable to your audience.
Give them an easy out. Make sure they're informed, right away, of how they can opt-out. For example, "text 'STOP' to be removed from our directory." And always abide by the anti-spam laws of your country.
Know your audience. While it's not a new technology, less tech-savvy individuals may be hesitant to participate in QR codes and text message campaigns. Your target audience will determine if a QR code or text message campaign is right for your business.
Make sure your website is responsive. If the goal of your sign is to drive traffic to your website, then any links you send should be easy to navigate on mobile.
QR codes and text message campaigns are just a couple of the ways that signs are evolving in response to trends in communication. At Topmade, we've been in the signage consulting and manufacturing business since 1979. If you'd like guidance on what design choices would work best for your business, give us a call.