Retro Sign Styles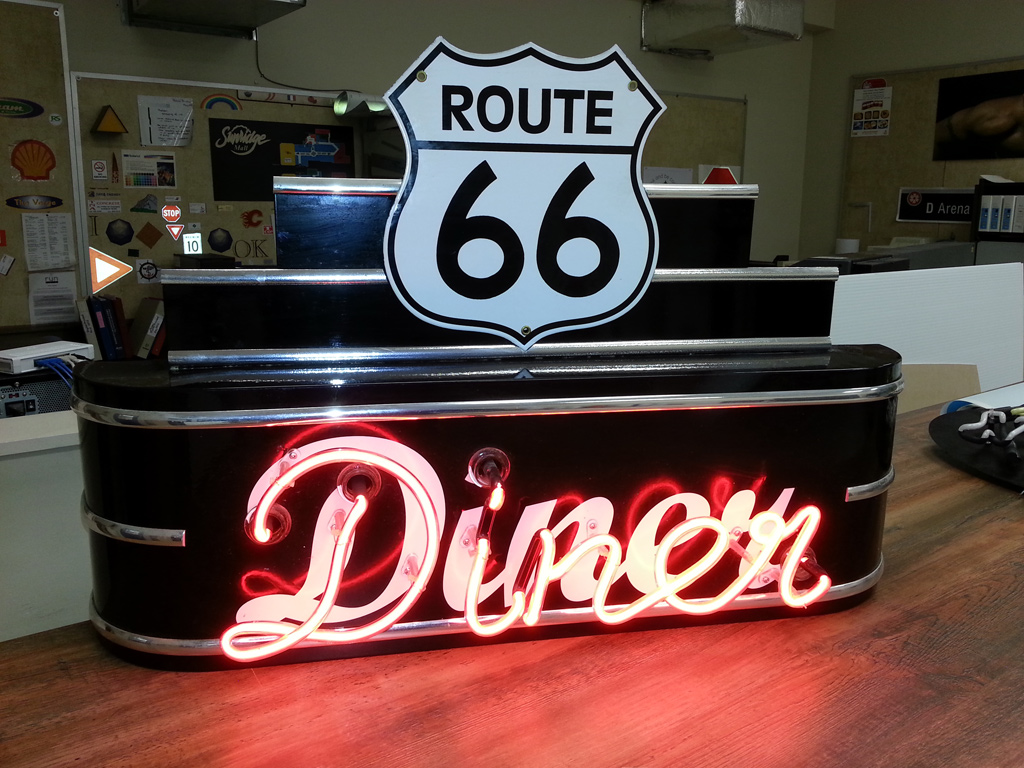 Added on 14 October 2016

By TopMade

0 Comments
If you frequent the mall, you've probably noticed that styles of bygone eras are constantly making a comeback. But this trend isn't limited to fashion. We're experiencing a similar shift in our business, thanks to increasing requests for retro signs with vintage-inspired logos. The classic fonts, the neon and the fun and old-fashioned graphics – it's easy to see why it's become a popular design choice!
Retro is defined by the Merriam-Webster dictionary as "looking like or relating to styles or fashions from the past."
Retro graphics are especially important in businesses looking to create an atmosphere, such as retail and hospitality. Because of its broad definition, retro offers immense versatility as a design style. For example, if you want your brand to appear glamorous and high energy, a sign based on popular "roaring twenties" imagery is a great choice. If you desire a more "mom-and-pop shop" feel for your business, a 1950s style might be more ideal. In general, while modern design is "cutting edge" it can also be considered "cold." In comparison, retro design often evokes a warm feeling.
So, you're ready to go retro. But with so many style choices, where do you start? Here are three popular options:
We've gushed about beautiful neon signs before. Aside from neon tubes, you can also incorporate exposed bulbs into your design for an interesting lighting effect. And for a really retro look, use both styles at once! An iconic example of this is the "Welcome to Las Vegas" sign. As one of Calgary's original neon sign makers, at Topmade we can build you something from scratch, and refurbish your old burnt-out bulbs.
Retro Letter and Graphic Styles
Find your ultimate retro fonts online and combine them with some old-fashioned art or imagery. For instance, Creative Bloq has a helpful post of 40 free retro fonts you can download and use. Another interesting approach is to weave in actual 3D elements of, say a classic car or motorcycle, or some other piece of the past – light it up to become part of your sign, and you'll have a real eye catcher.
Refurbishing Classic Signs
Did you buy a classic building with an existing vintage sign? Consider restoring it to show off the building's history, like the Biscuit Building or the King Eddy. This is a way of saying you legitimately respect the history of the area, because you're adding into it instead of writing overtop of it.
In fact, in some cases, the signs can be so sentimental to the community that the sign itself is the last thing standing. This is the case with Eamon's Camp site sign, on the 1A heading out of Calgary.
Need more design inspiration? Check out this collection of vintage signage by Smashing Magazine.
If you'd like to make your old sign look like new again, or your new sign look old, give Topmade a call. We've been in the sign manufacturing business since 1979. With our team of experts, we can help you brainstorm a retro sign design or refurbish your classic sign.